Takeaway: Working with a Seattle psychiatrist can help with a variety of issues including mental illness, personal development, and more. You will work with your provider to determine which psychotherapy modalities and/or psychiatric medications may be most beneficial for your unique circumstances. Get started today.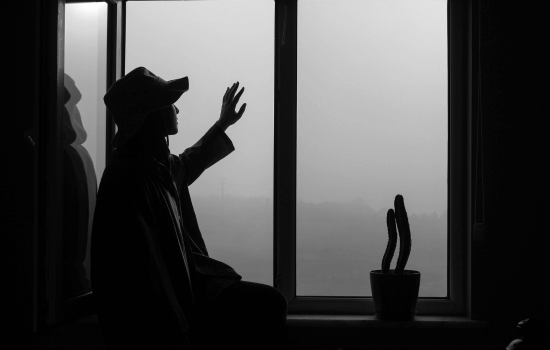 Understanding psychiatry
The American Psychiatric Association (APA) defines psychiatry as the specialty of medicine dedicated to diagnosing, treating, and preventing mental health disorders. Psychiatrists are different from other mental health providers. They are trained medical doctors who specialize in treating mental illness.
Psychiatric training involves graduating from medical school, passing multiple licensure exams to obtain state licensure for practicing medicine, and completing a four-year medical residency. Medical residency training takes place in a variety of different settings including hospitals, primary care offices, addiction and other outpatient clinics, emergency rooms, and more.
Many psychiatrists take an additional specialty board exam following residency. This exam is through the American Board of Psychiatry and Neurology. Psychiatrists are considered board certified once passing this voluntary examination.
Some providers choose to pursue further education to specialize in a certain area of psychiatry. Additional credentials are available through the Accreditation Council on Graduate Medical Education (ACGME). These subspecialties include child and adolescent psychiatry, geriatric psychiatry, addiction psychiatry, and more.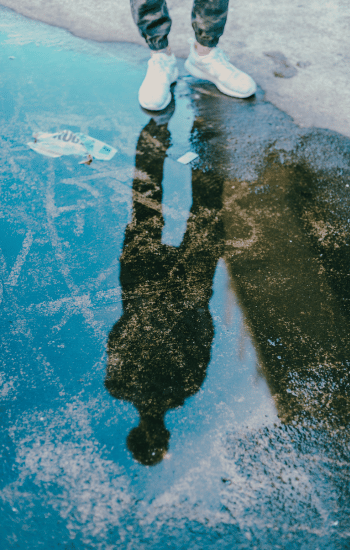 Services that psychiatrists provide
Many people have the misconception that psychiatrists provide medication exclusively. However, psychiatrists are trained to provide both talk therapy and medication. Learn more about each of these services below.
Individual counseling
Psychiatrists provide a range of evidence-based talk therapy practices. The methods each psychiatrist uses depend on their unique specialties and approach. Some therapeutic modalities that psychiatrists may use include cognitive behavioral therapy (CBT), psychodynamic therapy, and solution-focused brief therapy.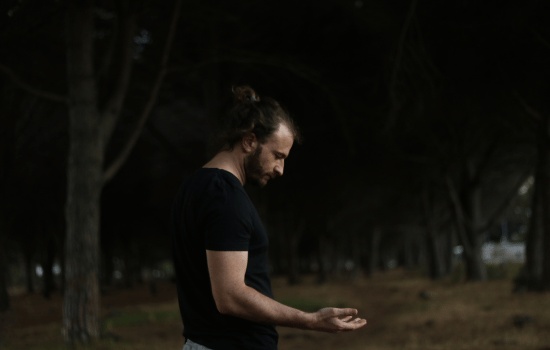 Medication management
Psychiatrists are medical doctors that can prescribe psychiatric medication. There are many different types of FDA-approved medications for treating mental illness. Here is a basic overview of common categories of mental health medications based on information from the National Institute of Mental Health (NIMH).
Antidepressants, including selective serotonin reuptake inhibitors (SSRIs), serotonin-norepinephrine reuptake inhibitors (SNRIs), norepinephrine-dopamine reuptake inhibitors (NDRIs), tricyclics/tetracyclics (TCAs), monoamine oxidase inhibitors (MAOIs), and atypical antidepressants
Anti-anxiety medications, including SSRIs, SNRIs, benzodiazepines, gabapentinoids, and adrenergic medications.
Mood stabilizers, including anticonvulsants.
Stimulants, and other non-stimulant ADHD medications
Antipsychotics
Sedative-hypnotics
Addiction medications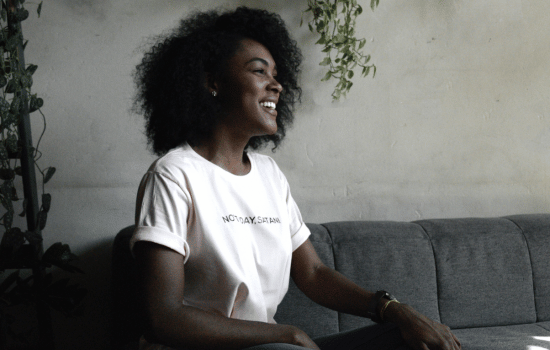 Mental health conditions that can benefit from psychiatry
People seek psychiatric services for a wide range of issues. Patients may have serious mental health symptoms such as delusions and hallucinations. Other patients may have symptoms that are milder yet still impact their quality of life, such as anxiety or low mood.
Here are some examples of the kinds of conditions that psychiatrists treat.
Anxiety disorders, including generalized anxiety, social anxiety, and panic disorder
Attention-deficit/hyperactivity disorder
Bipolar disorder
Major depressive disorder (depression)
Personality disorders
Substance use and abuse
Trauma and post-traumatic stress disorder (PTSD)
Insomnia
Autism spectrum disorder
Psychotic disorders
Diagnoses can be a helpful starting point for treatment. However, your psychiatrist will also consider your background, relationships, family history, values, and more when crafting your treatment plan.
Beyond specific mental health issues, psychiatrists can also help people with a wide range of different challenges and goals, including:
Career issues
Chronic pain
Codependency
Grief
Life transitions
Relationship issues
Self-esteem
Stress
Meet Dr. David G. Zacharias | Top-Rated Psychiatrist in Seattle, WA
Dr. Zacharias began his career as an anesthesiologist. He then discovered the transformative power of psychotherapy and trained to become a mental health provider. He has over 20 years of experience in the healthcare field with expertise in research, public speaking, publishing, and direct patient care. He has also trained at several prestigious institutions, including Mayo Clinic, Harvard, Vanderbilt, University of Washington, and Seattle Psychoanalytic Institute.
Visit Dr. Zacharias' "About" page to learn more about his professional background, including notable honors, awards, and distinctions. Review his curriculum vitae and list of peer-reviewed publications for more detailed insights into his work.
Dr. Zacharias is committed to providing highly effective, evidence-based psychiatric care. He also has a genuine passion for exploring the many struggles of the human experience. He desires to build strong therapeutic relationships with each of his patients in order to promote their healing.
Dr. Zacharias' approach to Seattle psychiatry
Dr. Zacharias recognizes each patient as an individual. He will determine which evidence-based practices are indicated based on your specific needs, preferences, values, and goals. Many mental health conditions can be effectively treated with talk therapy alone.
However, medication management may be a part of your treatment plan depending on your symptoms. While medication can be a helpful tool, Dr. Zacharias believes that good medical care seeks to get patients off medications, if possible.
In addition to his patient-centered focus, Dr. Zacharias takes an existential, humanistic approach to therapy. He is committed to going beyond symptom relief and desires to help patients flourish and enhance their overall well-being. Reach out to learn more about Dr. Zacharias' approach and whether he is the best psychiatrist in Seattle for your needs.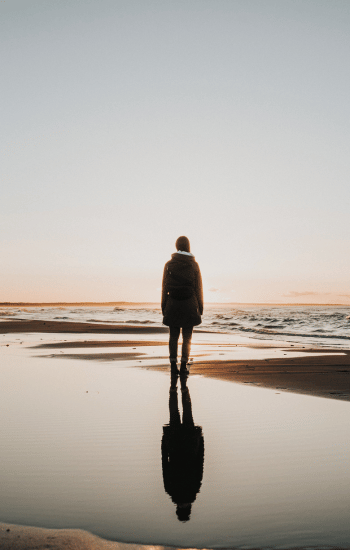 FAQs about working with a Seattle psychiatrist
Here are some common questions about working with a psychiatrist. Please visit Dr. Zacharias' FAQ page or reach out directly if you have additional questions.
How do I find the best psychiatrist in Seattle for my needs?
Choosing a psychiatrist is a highly personal decision. With that being said, there are some common considerations to keep in mind when making your decision.
First, start by considering logistics. Is the provider accepting new patients (or have a waitlist you can join)? Are they located in a convenient area, or do they offer sessions via telehealth? Are they licensed in the state in which you reside? If you're seeking services for your child, do they offer services in child and adolescent psychiatry?
It's also important to consider the psychiatrist's specific treatment philosophy and approach. Dr. Zacharias uses evidence-based practices and takes a psychotherapy-forward, humanistic approach. Other psychiatrists may use different modalities and strategies.
What's the difference between seeing a psychologist and a psychiatrist?
Both psychologists and psychiatrists have advanced education, training, and professional experience. However, there are key differences between the two professions.
A psychologist has a doctorate degree in psychology and offers talk therapy. A psychiatrist is a medical doctor with specialized training in treating mental health conditions and can both prescribe psychiatric medication and offer talk therapy.
Similarly, a psychiatric nurse practitioner has a graduate-level degree (either a master's or doctorate degree) in nursing and specializes in mental health treatment. Although their training is less extensive than psychiatrists, they can prescribe medication as well.
Should I really see a psychiatrist?
Again, seeing a psychiatrist or seeking any type of medical or mental health care is a highly individual choice. If you have any interest, we encourage you to consider it. Sometimes people believe they must wait until their symptoms are "bad enough" to get help. However, that's an unfortunate misconception.
You can work with a psychiatrist whether your symptoms are mild, moderate, or severe. You also don't need a formal diagnosis to seek care. Your psychiatrist will provide a mental health evaluation during your initial appointment to determine a diagnosis and course of care.
Start your journey toward healing today.
Reach out today for a complimentary consultation with Dr. Zacharias. You will work together to determine which clinically-proven approaches are best suited for your unique needs. We look forward to hearing from you.