Takeaway: Deciding to start therapy is a meaningful step toward improved mental, physical, emotional, and spiritual well-being. But how much does therapy cost near Seattle, WA? And is it really worth it? Here, we will discuss many of the common questions associated with the price of therapy.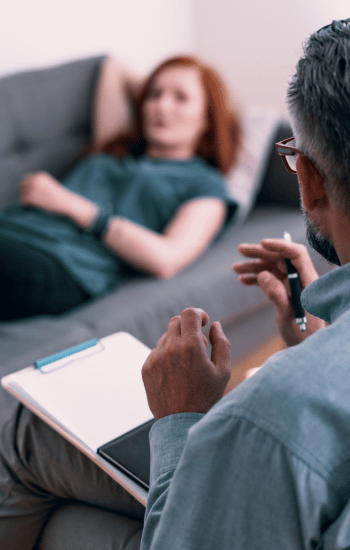 Factors that influence therapy cost near Seattle
The cost of mental health treatment can vary significantly based on a number of factors. It can be difficult to find clear-cut information about exactly how much therapy costs in Seattle. Understanding the factors that influence the cost of care can help you get a better sense of what determines your financial investment.
Location
Recent data from the Seattle Times shows that the cost of living in Seattle is approximately 50% higher than in hundreds of other cities in the United States. This means that costs like rent, gas, and even groceries are higher than in other parts of the country.
This increased cost of living also affects the cost of therapy in Seattle. Therapists in metropolitan areas generally need to charge higher prices in order to maintain their own living expenses and the cost of running their therapy business.
Demand and availability
Supply and demand also affect the cost of therapy. If there are more therapists than there are therapy-seekers, therapists may lower their prices in an effort to attract more clients. If there are more therapy-seekers local therapists have availability for, therapists may be able to increase their prices.
This isn't an exact formula. This is simply one of the many factors that therapists consider when setting their hourly rates.
Therapist's credentials and experience
The specific therapist you choose to work with can also have an impact on the cost of your mental health care. Graduate students or pre-licensed therapists often charge significantly reduced rates since they have less experience than more senior therapists.
Highly trained specialists such as psychologists or psychiatrists may charge higher rates due to the extensive education, professional experience, and training required to earn those credentials.
Type of therapy
Each therapist uses different therapeutic modalities. Some require more time and/or training to provide. For example, internal family systems (IFS) or eye movement desensitization and reprocessing therapy (EMDR) require extensive training. Therapists who provide those treatments may have higher session fees.
Couples therapy is also charged at a higher rate than individual therapy in most cases. Group therapy may be charged at a lower rate since each client receives less individualized support.
Frequency of sessions and duration of treatment
Your specific treatment plan will also influence your financial investment. If you have a standing weekly therapy session for a year, you'll likely pay less than someone who sees their therapist every other week for six months.
You and your therapist will ultimately work together to create a treatment plan that's best suited for your needs.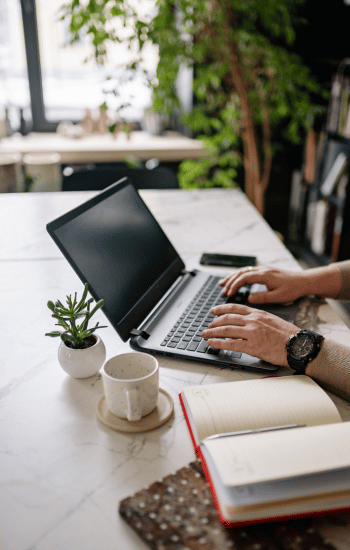 What is the hourly rate for a therapist in Seattle?
The cost of therapy in Seattle can vary widely depending on many factors. It's best to inquire with each provider since therapists set their own rates. Having a broad understanding of Seattle therapists' average hourly rate of therapy can help you make an informed financial decision about your care. In general, master's level therapists (LMHC, LPC, LCSW, LMFT, etc) have the lowest hourly rates, followed by psychologists/doctoral level therapists (PhD, PsyD, EdD) and psychiatric nurse practitioners (ARNP), followed by psychiatrists/medical doctors (MD, DO).
Paying for mental health services
Therapy is a worthwhile investment in your overall wellness. Yet, the cost is a barrier for many people seeking care. There are different ways of paying for therapy depending on your financial situation and the provider you choose to work with.
Many people want to use their health insurance to pay for therapy. Some therapists choose to panel with insurance companies and will file claims for patients. These therapists are considered in-network providers.
Other therapists, including Dr. Zacharias, work independently from insurance companies. This ensures complete confidentiality of your sensitive mental health data. It also allows your treatment provider to make decisions about your care based on their expertise, not the strict guidelines of insurance plans. Often insurance companies financially incentivize physicians to medicate and spend less time with patients, which goes against Dr. Zacharias' personal philosophy of cultivating therapeutic relationships and using medication only when necessary.
An out-of-network provider can still give you documentation to submit to your insurance company for reimbursement. We recommend calling your insurance company to inquire about your out-of-network mental health benefits in advance.
Some therapists provide low-cost therapy on a sliding scale to patients with financial hardship. You may also consider seeking community mental health services rather than working with a private practice therapist if cost is a significant barrier to care.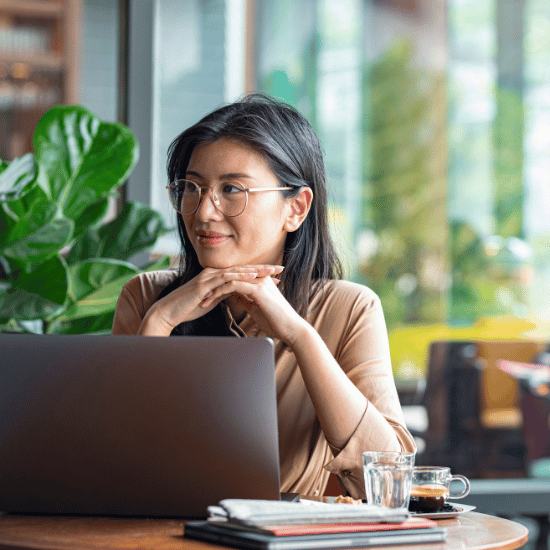 Benefits of seeking therapy
Deciding to start therapy is a highly personal decision. Each individual has different goals and experiences with mental health treatment. Yet, there are many common benefits to seeking therapy. Here are a few ways in which the investment can pay off.
Treat mental health issues
Many people seek therapy to treat their mental health issues. Therapy can significantly improve conditions like anxiety, depression, obsessive-compulsive disorder (OCD), post-traumatic stress disorder (PTSD), and more.
Improved relationships
Working with a therapist can also help you improve your relationships. Your therapist can teach you elements of a healthy relationship and skills to communicate more effectively with others. This goes beyond couples therapy. Research shows that individual therapy sessions can help with relationship issues as well.
Increased insight
Therapy sessions are a place to explore your thoughts, emotions, values, and goals. Your therapist will help you reflect on how you feel and discover what's truly important to you. You can also determine how to make meaningful changes to improve your quality of life.
Greater sense of meaning and purpose
You don't need to have a major "problem" to seek therapy. Many people seek this service to support their personal development and feel more satisfied in their lives. Your therapist will use whatever evidence-based practices are indicated in order to best support you.
Make the investment toward a better life.
Consider Existential Psychiatry if you are ready to begin therapy sessions. Founder Dr. David G. Zacharias is a psychiatrist in Seattle. He is licensed to treat individuals throughout the entire state of Washington. Dr. Zacharias offers existential psychotherapy and medication management services. He provides virtual services via a secure, HIPAA-compliant platform.
Dr. Zacharias has trained at institutions such as Mayo Clinic, Harvard, Vanderbilt, University of Washington, and Seattle Psychoanalytic Institute. His clinical skills and professional experience enable him to treat a wide range of conditions using clinically-proven methods. Dr. Zacharias is also committed to forging strong professional relationships with each patient.
Reach out for a complimentary consultation if you are interested in working with Dr. Zacharias.